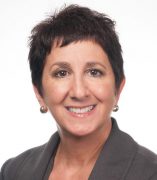 JoAnn Stubbings

Clinical Associate Professor, Pharmacy Practice
Clinical Associate Professor, Pharmacy Systems, Outcomes and Policy
Center Affiliate, Center for Pharmacoepidemiology and Pharmacoeconomic Research
Contact
Building & Room:
345B CSB
Address:
833 South Wood Street, RM164 MC886, Chicago, IL, 60612
Office Phone:
Office Phone TTY:
Email:
CV Link:
Selected Publications
Schumock GT, Li EC, Suda K, Wiest MD, Stubbings J, Matusiak LM, Hunkler RJ, Vermeulen LC. National trends in prescription drug expenditures and projections for 2015.. American journal of health-system pharmacy : AJHP : official journal of the American Society of Health-System Pharmacists. 2015;72(9):717-36. doi:10.2146/ajhp140849.
Anguiano RH, Gannon MJ, Khamo NW, Sodhi MS, Orr A, Stubbings J. Improvement in safety monitoring of biologic response modifiers after the implementation of clinical care guidelines by a specialty.. Journal of managed care pharmacy : JMCP. 2013;19(1):49-67.
Briesacher BA, Touchette D, Stubbings J, Ng JH. Medicare Part D and quality of prescription medication use in older adults.. Drugs & aging. 2011;28(10):797-807. doi:10.2165/11595250-000000000-00000.
Kim S, Touchette D, Stubbings J, Schullo-Feulner AM, Pater KS. Pilot assessment of patient satisfaction and clinical impact of Medicare Part D in diabetic geriatric patients.. Pharmacy practice. 2008;6(3):128-35.
Stubbings J, Kliethermes MA, Schumock GT. (2005). Medicare drug cards: where are the savings?. Journal of the American Pharmacists Association : JAPhA. Vol. 45. Issue 3. Page(s) 308, 311.
Crawford SY, Gandhi SK, Seeger JD, Schumock GT, Lam NP, Stubbings J, Schoen MD. Efficacy of 3-hydroxy-3-methylglutaryl coenzyme a reductase inhibitors in the treatment of patients with hypercholesterolemia: a meta-analysis of clinical trials.. Clinical therapeutics. 1997;19(4):778-97.
Education
MS, Master of Health Care Administration, University of Mississippi College of Pharmacy, MS
BS, Pharmacy, The Ohio State University College of Pharmacy, OH